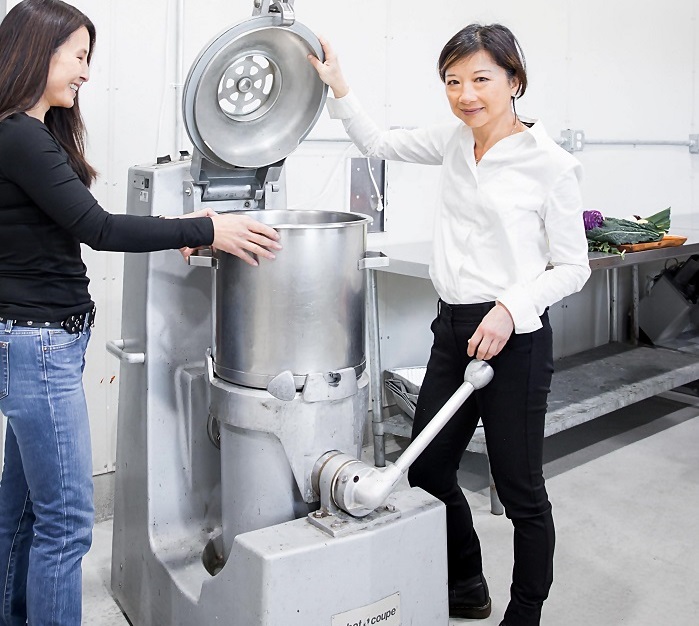 Commercial Kitchen And Commissary Dedicated To The Success Of Your Business
The Prep Station is the Mobile Food Hub for the East Bay.
We provide kitchen facilities and commissary services for all manner of food professionals, entrepreneurs and mobile food truck operators, with space and equipment to fulfill most culinary desires and requirements.
Our kitchen is licensed and certified, with a wide range of clients – micro businesses, bakers, caterers, packaged food providers, product developers and mobile food vendors.
Our primary goal is to add value.
We are active in workforce development, offering free business consultation – strategic and business plans, networking resources, supply chain, production lines, financial analysis. We offer counsel on various forms of industry certification and permits.
First food truck?
We help you through the process with environmental health, inspections and other aspects of food truck ownership.
First time in a commercial kitchen?
We will walk you through the steps to make sure you are comfortable working within our facility.
We are here to help you reach your goals.
Start your food business at The Prep Station.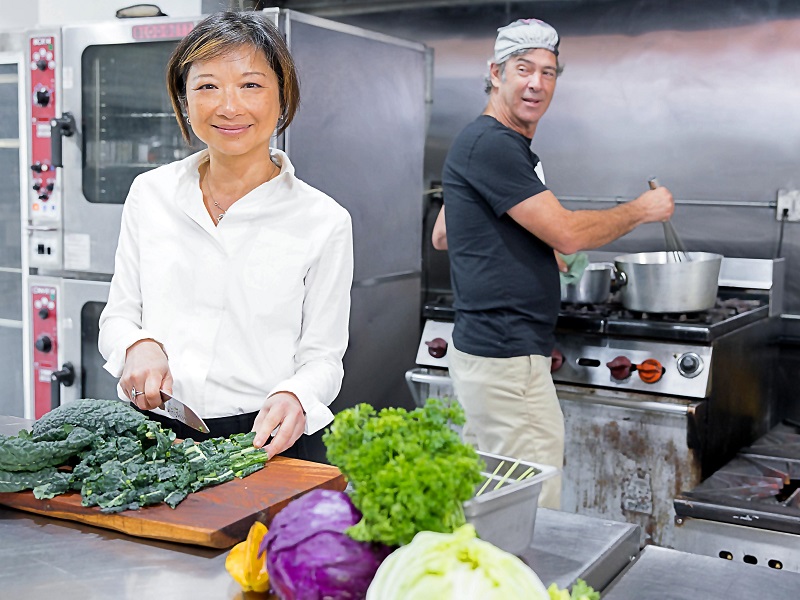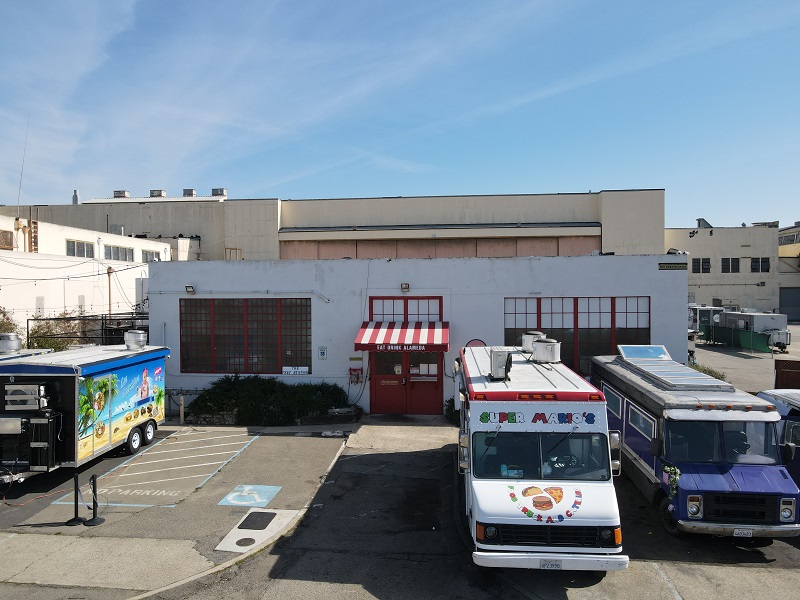 Kitchen Amenities
5,000 Square Foot Kitchen Facility
Three Full Cook Lines
Convection Ovens, Stovetop burners, Flat-top Grill
Stock-pot Burners, Fryer
Four 3-Compartment sinks
Three Food Prep Sinks
Dry, Cold, Freezer and Equipment Storage
Wide variety of Prep tables and configurations
Secured building with 24/7 access
Dusk to Dawn Exterior Lighting and Security Cameras
800 Square Foot Cold-storage Room
200 Square Foot Freezer Room

Exterior Storage: Pantry and Freezer 

Storage: Equipment

64 QT Hobart Mixer
20 QT Hobart Mixer
24 QT Hobart Mixer
40 QT  Robot Coupe  Food Processor
Robot Coupe Vegetable Slicer and Mandolin
40 QT Blodgett Tilt Skillet and Braiser
Steam Jacketed Kettle for large production broths and soups
Two Combi Steam Ovens
Large Capacity Blast Chiller and Shock Freezer
Two Hi-Temp Dishwashers clean and sanitizes in under a minute
Cardboard Baler
Janitorial
Towel service

Dish Soap and Sanitizer

Cleaning supplies

and garbage bags

Online Scheduling system
Food Truck Parking and Services
Single Vehicle Parking for Trucks and Trailers, Includes Commissary Services
Commissary Services
Ice
3-Compartment Sink
Waste, Recycling, Compost
Grey Water Disposal
Grease Disposal
Truck Station – light washing
Restroom facilities
Loading dock
Restroom facilities
Charging Bay – Add On Fee
Propane Service – Add On Fee
**Limited Commissary Service Package Available- excludes parking.
Add ons: Kitchen, Cardboard Recycling, Dishwasher, Storage
Alameda Point
Conveniently located – Close to San Francisco and Oakland Markets- Alameda Point is an ideal situation with plenty of parking and room to maneuver.
Within easy reach of Alameda Landing and Webster street, Alameda Point is the place to be.
Check out the view – then the beer (Faction, Almanac, The Rake), the wine (Dashe,Urban Legend, Building 43), the artisan liquors (St. George), the caterer (Pacific Fine Foods), the bread (Firebrand) and the restaurant (Saltbreaker) – and you will discover Alameda Point is alive with innovative entrepreneurs and artisans.
We are proud to be members of this vibrant community. Join us.
Bike, Walk and Explore Alameda Point.

Make time to visit the USS Hornet
A must see and do
Plus – 24/7 Access to the kitchen and truck yard
We know what it takes to start and grow a food business, and look forward to working with you. Contact us to schedule your kitchen tour today