Add On: Packages And Fees
Hi Temp Dishwasher
** IT TAKES UNDER A MINUTE TO CLEAN A FULL RACK.
PER MONTH FEE
Price based on average monthly use
Packages
MEMBERS: See MEMBERS SERVICES. Login and go to ADD ONS for details
Hourly Packages Include:
Single workstation, Reservation system for tables and appliances, Towel service
Waste, Recycling and Compost, 3-compartment sinks, cleaning supplies, 24/7 access
PACKAGES are set at reduced hourly rates.
They must be purchased the month prior to use.
Hours exceeding paid packages, will be charged at hourly rates listed below.
Hourly Rates
2 person limit per workstation
$25 Single WORKSTATION
$35 Double or 2 Single WORKSTATIONS (4 person limit)
$50 Double and 1 Single or 3 Single WORKSTATIONS (6 person limit)
Fixed monthly plans are available – Rates can be established for businesses requiring dedicated space or particular needs outside of scope of packages. Discounts applied to packages over $1000 a month
Members MUST book work station BEFORE BOOKING appliance. BOOK through reservation system.
HOURS booked, exceeding prepaid plans are billed at hourly rate.
The Prep Station, 2400 Monarch Street,
Alameda, Ca, 94501, United States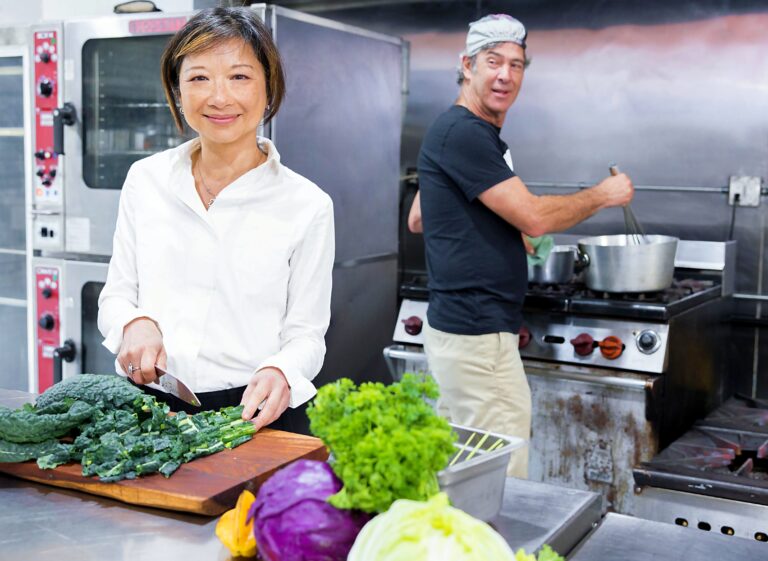 Margaret Su
(925) 298-2558

margaret@theprepstation.com
Bharath Kumar
(510) 838-9077

Kitchen@theprepstation.com